Unseasonably warm today... got up to about 71! So instead of wearing warm sweaters and boots, I went for a lighter and more airy look. I was playing around with some more scarves I found, and the bright colors on this one really appealed to me. Plus, I noticed that the purple color in the scarf matches perfectly with my Bensimons!
I had another fashion board meeting yesterday for Nordstrom. A personal stylist that works for Nordstrom came to talk to us about her job. She has led such an accomplished life (..model, teacher, published author, sweater designer for cover of Vogue, mom..) and now she has the best job ever...shopping! She gave me inspiration for my scarf today because she was talking about different ways to make a scarf work for an outfit. For a quick wardrobe change, she suggested to wrap a scarf around your neck, tuck it in the front, put a blazer on top and voila! you have a beautiful new silk "blouse"!
Just ordered my beloved pair of wedges from Urban Outfitters! I got these instead of the other two I was considering.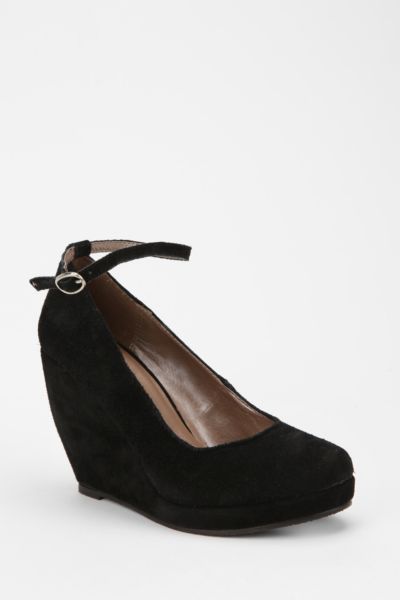 xoxo